HATTORI, Fumiaki
Professor
| | |
| --- | --- |
| Graduate School Department /Course /Field | Human Coexistence/Linguistic Science/Comparative Language Studies |
| Undergraduate School | Division of Cognitive and Information Sciences |
| Other Affiliation | |
| Email | hattori.fumiaki.4x(_at_)kyoto-u.ac.jp |
| Personal Page | |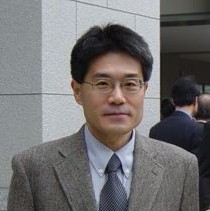 Research areas
Linguistics and Slavic Languages and Literatures
Keywords
Slavic, historical grammar, phonological change, verb, syntax, substratum, semantics, alphabet, religion, cross-cultural
Themes
My primary area of research interest lies in the Prague structuralist analysis of grammatical categories in the Slavic languages and in the languages of the Balkan Sprachbund. I also work in the field of Russian historical grammar, again with a primary emphasis on grammatical categories and their interrelationships. I am also interested in the application of linguistic principles to the teaching of foreign languages and am co-author of two textbooks of Russian .
Major publications
Professional societies/Research and synergic activities
Teaching Areas

Undergraduate courses

Comparative language studies




Graduate courses (Master's program)

Historical linguistics and general linguistics




Graduate courses (Doctor's program)

Undergraduate courses open to all departments

Background
I was born in Tokyo in 1954. I received my B.A. in Russian Culture from the University of Tokyo in 1977 and my M.A. in Russian Language and Literature from the University of Tokyo in 1979. And in 1984 I was qualified from the University of Tokyo to submit my dissertation. From 1984 to 1991 I taught Russian Language and Culture at several universities in Tokyo and its vicinities. In 1991 I moved to the Kyoto University.