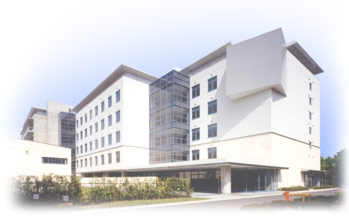 Yoshida-nihonmatsu-cho, Sakyo-ku, Kyoto 606-8501, JAPAN
Fax. +81-75-753-2957
Introduction
The 20th century saw dramatic progress in science and technology that greatly expanded the potential for human beings. This progress created a number of new problems that remain unsolved today: pollution, energy resources, ethnic conflicts, wealth discrepancies, and urban problems. The wave of globalization and information technology that appeared at the end of the century created new problems that can no longer be addressed by established ideas and approaches.
To address these seemingly intractable global problems effectively, new approaches to scholarship that go beyond traditional divisions in academic fields are needed. Scholarship in the 21st century must take traditional scholarship into a new paradigm that emerges from a new vision of human beings and a new vision of scholarship. To achieve this goal, new scholarship cannot be defined simply as an "interdisciplinary" or "comprehensive" grouping of established fields. Rather, to reach this goal, new scholarship must focus developing "comprehensive knowledge" to create new fields of study from various related fields, as well as to offer practical solutions to the issue of "creating sustainable societies" and to advance research on "coexistence between human beings and limited natural resources" and "mutual coexistence of human beings."
The Graduate School of Human and Environmental Sciences is organized into the three departments: the Department of Human Coexistence with "human beings" as its key concept, the Department of Cultural Coexistence with "civilization" as its key concept, and the Department of Interdisciplinary Environment with "nature" as its key concept. This organization will contribute to new views of human beings, nature, and civilization, which will, in turn, foster a new scholarship that is capable of responding to the urgent and essential task of creating a sustainable society.
---
Department
Information on the faculty members can be found from:
Please contact individual instructors through the email addresses given in the web pages.
For further inquiries please contact the International Students Advisor:
jinkan_ryugaku

h.kyoto-u.ac.jp.
Department of Human Coexistence
Course of Human and Socio-Cultural Studies
Course of Thought and Culture
Course of Cognitive and Behavioral Sciences
Course of Mathematical Science
Course of Linguistic Science
Course of Foreign Language Acquisition and Education
Department of Cultural Coexistence
Course of Studies on Contemporary Civilizations
Course of Comparative Studies of Civilizations
Course of Cultural, Regional and Historic Studies on Environment
Course of Social Cultural History
Department of Interdisciplinary Environment
Course of Studies in Symbiotic Socio-Environmental System
Course of Molecular Studies on Chemical and Biological Environments
Course of Dynamics of Natural Environment
Course of Studies on Material Science
Foreign Language Instructors
---
Graduate School of Human and Environmental Studies
As of April, 2003, the Faculty of Integrated Human Studies and the Graduate School of Human and Environmental Studies were integrated to form the new Graduate School of Human and Environmental Studies in order to achieve higher academic goals. Accordingly the divisions within the two organizations have been reorganized. The Faculty of Integrated Human Studies remains an undergraduate department; its courses are taught by the Graduate School faculty.